Pentair Intelliflo Variable Speed High Performance Pool Pump (3 H.P.) - EC-011028
This item qualifies for free shipping!
When Pentair first introduced IntelliFlo variable speed technology, it set off a marketplace revolution with its energy efficiency, near-silent operation, and long service life. Installed in more pools worldwide, this high-performance variable speed pool pump offers proven field reliability that no others can match.
ENERGY STAR® Certified: meets strict energy efficiency criteria set by the U.S. Environmental Protection Agency and the U.S. Department of Energy
Energy savings up to 90%* versus traditional pumps
8 programmable speed settings and built-in timer to ensure the variable speed pool pump runs at optimum speed and duration
Ultra-efficient permanent magnet motor design reduces noise and vibration for greater efficiency and longer pump life
WEF

 

6.1  THP

 

3.95
Only works on 220V
KEY FEATURES

Dramatically quieter operation - as low as 45 decibels - about 4 times quieter than most traditional-style pumps**
Totally enclosed fan-cooled (TEFC) design and low average operating speed makes IntelliFlo the quietest variable speed pool pump on earth
Fully compatible with Pentair Automation and Controls and other brands of digital pool/spa controls for managing pump, heating, lighting, spa jets and water features
Built in diagnostics protect the pump for longer service life
Required with Installation:
2 High Temp Self-Sealing Unions (2" MIP; 2" Socket) - 21063-200-000
DIMENSIONAL DRAWINGS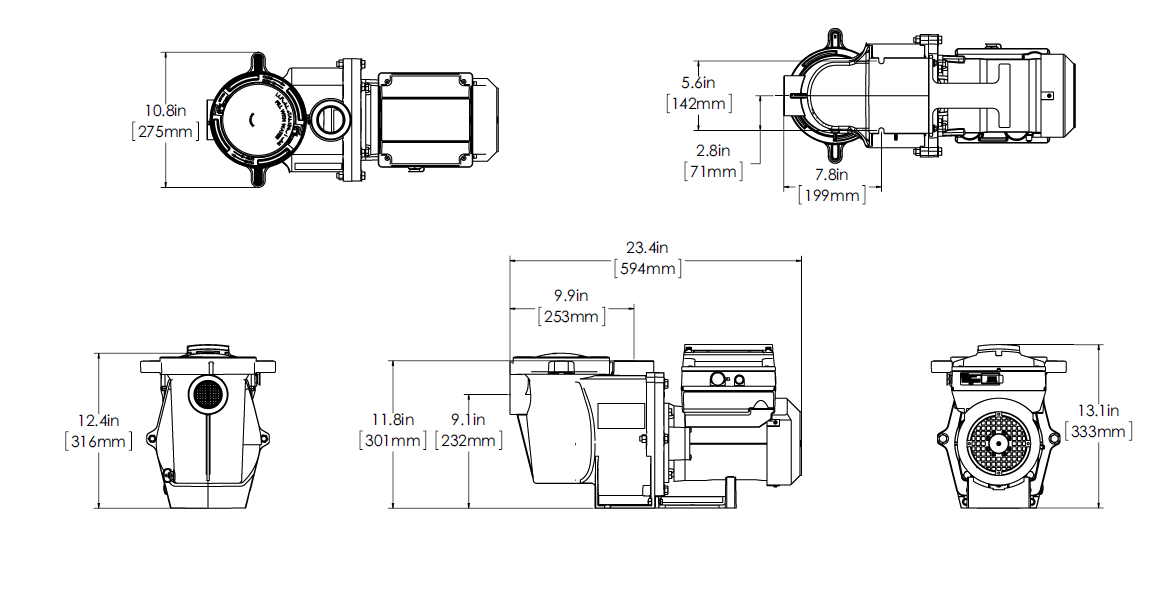 PERFORMANCE CURVES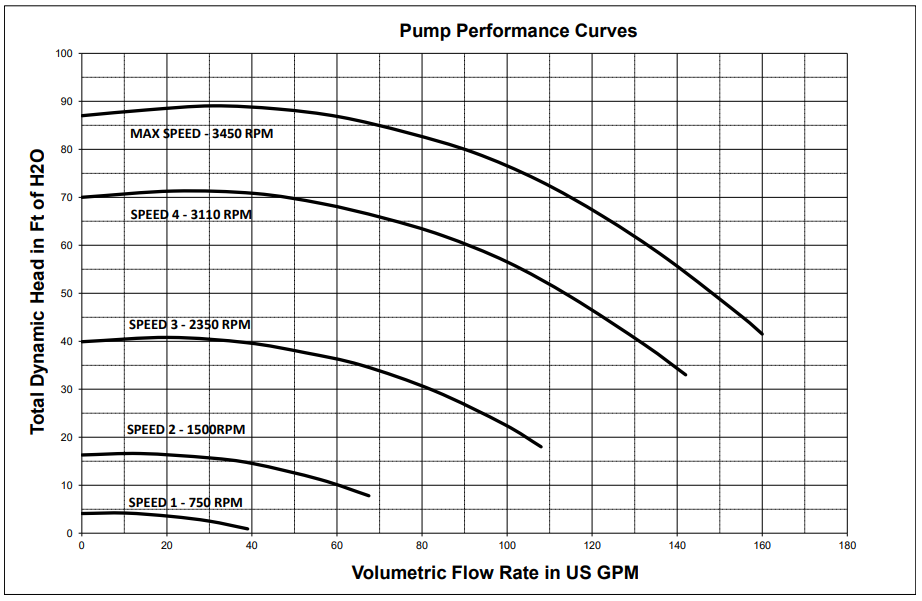 For more information, please visit the following link:
For Energy Calculated Savings:
Warranty:
---
We Also Recommend