Pentair EasyTouch 8 Pool/Spa Control Base System (No ICP, 2 Actuators) - EC-520540
POOL AUTOMATION THAT IS SIMPLE AND AFFORDABLE
The EasyTouch Control System eliminates the inconvenience of trips to your pool equipment pad, memorizing operating sequences, opening and closing valves and resetting time clocks and thermostats. With push-button operation and clear, intuitive instructions and displays, your EasyTouch system includes all circuitry and fully programmable controls in a single Load Center installed near your pool or spa equipment. This avoids expensive wiring and installation costs to make an EasyTouch system affordable for any budget.

Available in Four-Function or Eight-Function Systems

Supports variable speed or variable flow pumps, pool lighting, landscape lighting, waterfalls, fountains, heaters and more
Include 150-amp breaker base with space for 10 1-in. breakers
Pairs with ScreenLogic2® Interface to allow control from mobile digital devices, computers and select smart speaker devices
Built-in diagnostics for troubleshooting and repair purposes

UL and cUL approved
Dimensions: 26 in. H x 17 in. W x 5.25 in. D
The EasyTouch 8 Control System Includes:

Easy Touch 8 Control Panel for Pool and Spa Combinations (dual bodies of water with one set of equipment).
150 Amp breaker base with space for ten 1" breakers.
2 Actuator Valves
8 Relays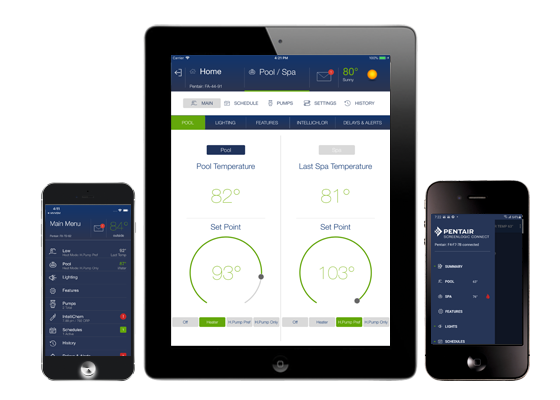 ULTIMATE CONVENIENCE
Add an optional ScreenLogic2 interface kit to your EasyTouch system, and you can control everything from pool and spa temperatures to jets, lighting, water features and more—right from your favorite mobile digital device.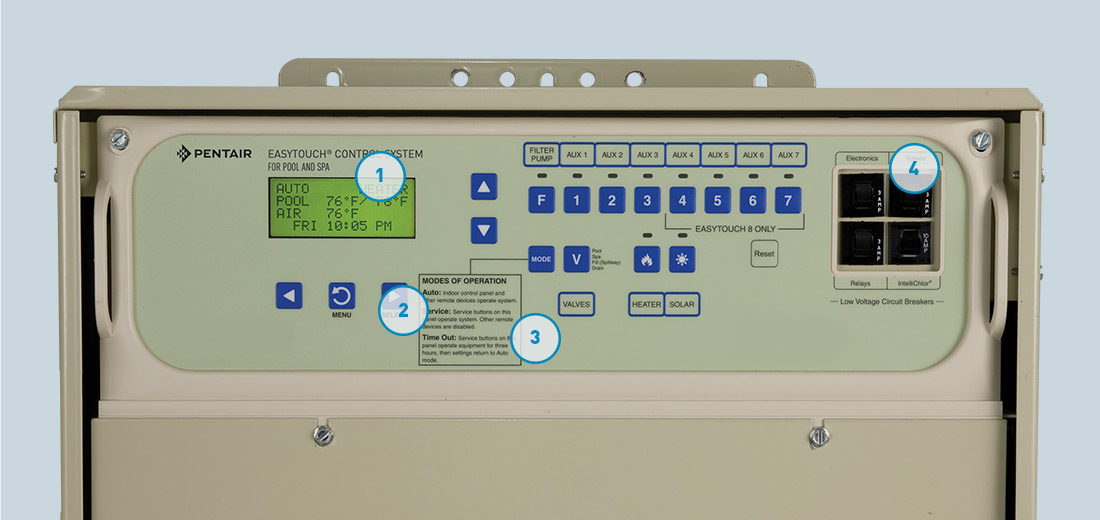 PRODUCT COMPONENTS
Easy programming and LCD screen with instructions
Use service mode for testing and troubleshooting from the Load Center—no need for service personnel to enter your home
Time Out mode temporarily interrupts programs before automatically resuming several hours later—no need to reprogram
Integrates resettable circuit breakers into the Load Center— accessible by you or your service professional from outside your home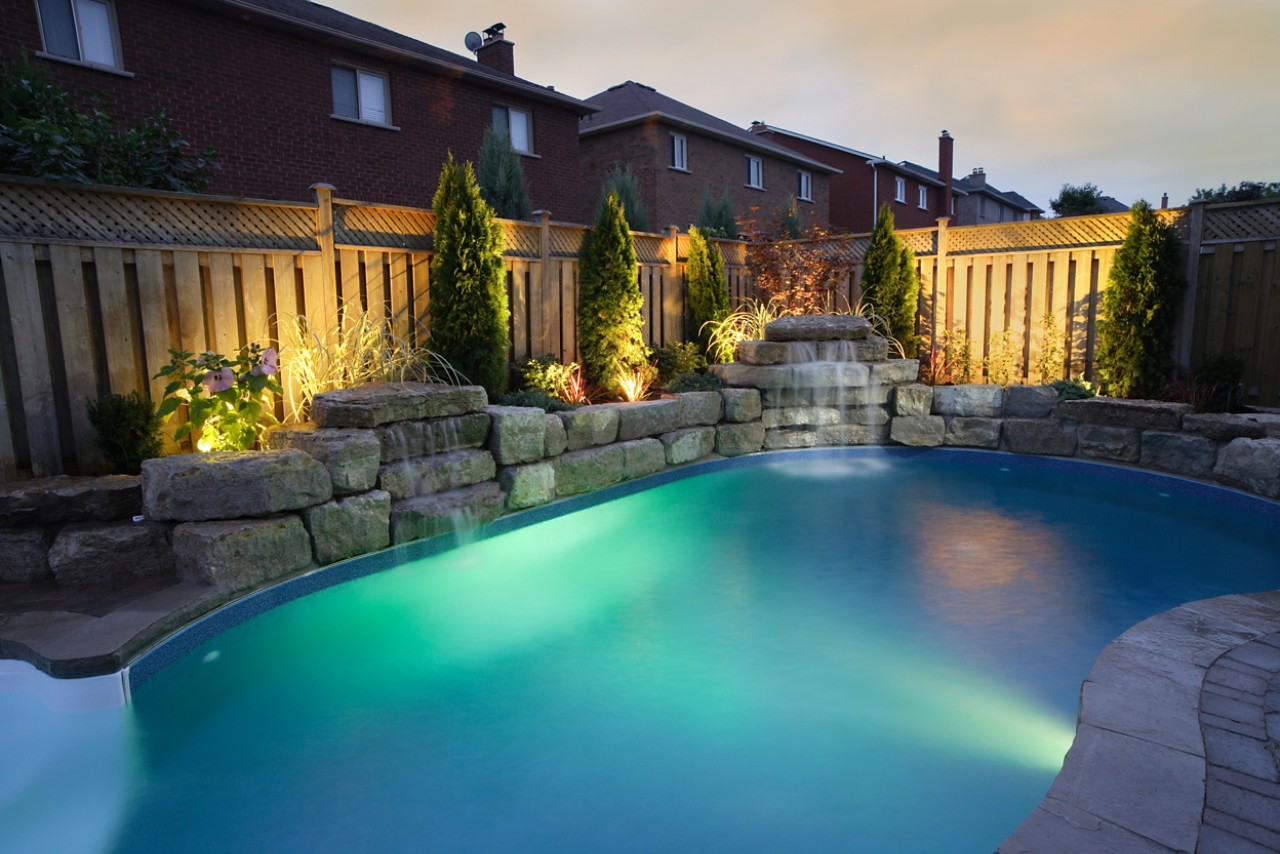 WORKS WITH OTHER PENTAIR PRODUCTS
UltraTemp® Heat Pump integration
MagicStream® Laminar support
IntelliChem® Controller support
Works with ScreenLogic2® Interface to allow control from mobile digital devices from anywhere, anytime. 
IntelliBrite® 5g Pool and Spa Light support
*Apple®, iPad®, iPhone®, iPod touch®, and App Store® are registered trademarks of Apple Inc. in the United States and/or other countries.
For more information, please visit the following link:
For Warranty Purposes:
---
We Also Recommend