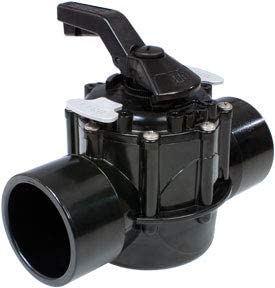 Waterway TruSeal Black CPVC 2-Way Diverter; 2" Socket x 2.5" Spigot - 600-7060
The diverter valve seal is laminated silicone. A unique manufacturing process is used called TruSeal - which results in a seal that never needs lubrication.

TruSeal valves have deeper sockets than other valves providing better glue joint bonding.

The exclusive click & lock handle has 72 locking positions / points for virtually any setting desired.
---
We Also Recommend