Waterway Power Defender 140 Dual Voltage Variable Speed Pump (1.40 H.P. / 115-230V) - PD-140
Features:
High Performance and Ultra Quiet Variable Speed Pool & Spa Pump provides you with up to 90% energy savings.
Innovative, Patent Pending technology automatically actuates a Diverter Valve to direct the flow of water to the Pressure Pool Cleaner and increase the pump speed and pressure.
Built in Pool Control – easily program various day, time, and speed settings, and actuate Diverter Valves to run in Pool Filtration, Spill Over and Spa Mode.
The latest technology Variable Speed Motors, totally enclosed construction with a powerful external fan – protects the motor against dirt and moisture and provides for extremely cool operation of the motor.
Changes from 230V to 115V at the flip of a switch!
No drop in horsepower at either voltage!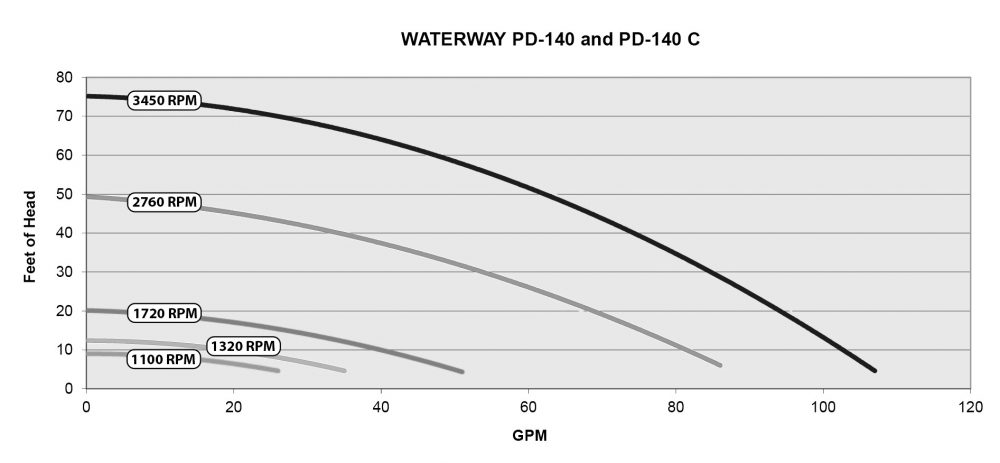 Warranty:
Designed, Engineered, and Manufactured in the U.S.A
---
We Also Recommend